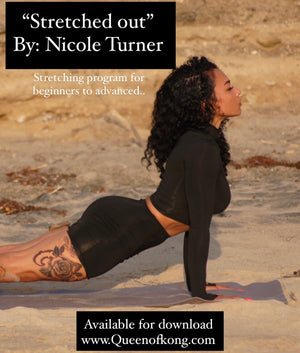 Stretched out by: Nicole Turner
You will learn all of the different types of
Stretching styles:
-dynamic stretching.
-active stretching.
-passive (or relaxed) stretching.
-static stretching.
This program includes 17 pages of literature and over 30 example videos! I make myself available to converse with all clients who's purchased this programs with questions.
Email me and add "Stretched out" in the subject line: info@queenofkong.com
Download the "Queenofkong" app
in the App Store and on GooglePlay for updates!